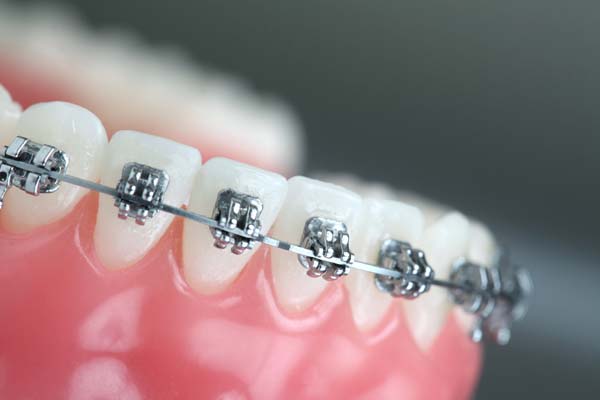 The practice of orthodontics focuses on correcting misalignments in the jaw. These misalignments are typically shown through crooked teeth, uneven bites and gaps. One of the most popular ways to correct these problems is by administering a type of clear braces. Modern-day dentistry has allowed for the evolution of multiple kinds of clear braces, including ceramic ones and clear aligners.
How do clear braces work in orthodontics?
Outlined below are a couple of clear braces options, which can be used in orthodontics to straighten crooked teeth, tighten gaps and correct uneven bites. Keep reading to find out more!
Clear ceramic braces
Clear ceramic braces work to straighten the teeth the same way that traditional ones work. They involve the use of wires and brackets, but they are not made of metal. Instead, the brackets are primarily made of ceramic materials and the wires are made of a clear plastic material. Through this orthodontic process, each tooth will move individually based on the bracket and the clear wires. The wires are put through each bracket and will force the shift of the teeth. Long-term, the teeth will adjust into a straight position, which eliminates gaps and any crookedness.
Clear aligners
Clear aligners are another type of orthodontics used to straighten teeth and close small gaps. There are a number of different companies that create clear aligners for orthodontic purposes. Working with a general dentist to determine which type is the best place to start.
Unlike ceramic braces, clear aligners work much differently in the orthodontic process. Instead of individual pieces, clear aligners are one oral piece, for the top or bottom arch, or both. Because it is just one oral piece, the teeth shift altogether, instead of individually. Additionally, because clear aligners are one oral piece, they tend to be easier in regards to treatment. They are relatively comfortable in shape and feeling, and they are removable, which allows for a more flexible treatment process. Although they are removable, it is important to wear them at least 23 hours a day to ensure that they do their job.
How to choose
When considering orthodontics, it can be difficult to know which type of treatment to choose. Because there are so many different options to choose from, it is a good idea to consult with a general dentist. General dentists can provide patient-specific benefits of each clear braces option to determine which is best.
For the most part, general dentists recommend ceramic braces for patients that have severe crookedness, wide gaps or extremely uneven bites. On the flip side, those that have more minor issues are recommended clear aligners.
Learn more today!
In orthodontics, there are many options for straightening teeth and correcting other problems; however, the only way to determine which is best is to discuss the different options with a general dentist. Questions and concerns regarding orthodontics can be addressed by our office. Reach out today to learn more or to get started!
Request an appointment here: https://www.fadimetridentistry.com or call Fadi R Metri & Associates at (617) 415-9350 for an appointment in our West Roxbury office.
Check out what others are saying about our dental services on Yelp: Orthodontics in West Roxbury, MA.
---
Related Posts
February 3, 2023
Many individuals overlook the significance of a good relationship with their family dentist. Understanding, trust, and open communication are the foundations of a healthy dentist-patient relationship. These characteristics contribute to patients receiving …