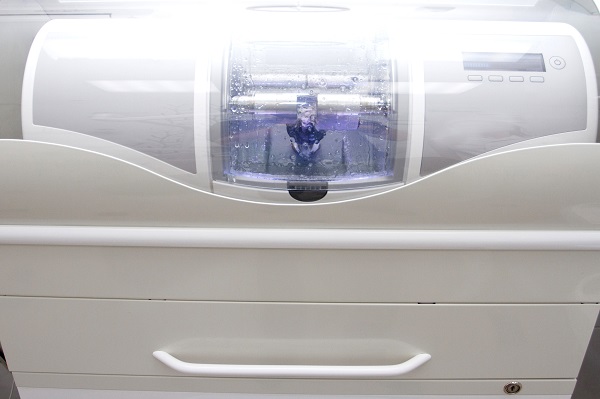 CEREC® crowns have become a popular choice among individuals looking to repair or restore teeth that have become damaged or decayed. These types of dental crowns offer an array of advantages that other restorations cannot bring to the table. However, because they are still considered to be rather new to dentistry, some individuals have questions about the process. One of the biggest questions remains to be what materials are used for CEREC® crowns. Read on to learn more about the CEREC dental crown process.
CEREC® crowns
The following overview of CEREC crowns can be helpful to review when looking to learn more about the restoration and what it entails.
What is a CEREC crown?
A CEREC crown is one that relies on CAD/CAM technology, which stands for computer-aided design and manufacturing. CEREC stands for the chairside economical restoration of esthetic ceramics. As it relates to dental crowns, CEREC refers to a single dental crown made of ceramic materials. The CAD/CAM technology custom-creates a CEREC crown in just one dental appointment, thus providing a necessary dental restoration with convenience and ease.
The materials used for CEREC crowns
CEREC crowns are currently only made of ceramic. Ceramic is a very popular dental material that offers durability and strength. It is also white in color, which allows for a natural-looking dental restoration. While the ceramic nature of CEREC crowns may feel like a disadvantage for some, it is important to know that this material is one that is aesthetically-pleasing and reliable. CEREC crowns typically do not have to be replaced or repaired until 10 years after original placement. In some cases, they may last a lifetime.
While CEREC crowns do offer convenience, ease, and quick turn-around times, the limited material option may turn some away. Traditional dental crowns are offered in an array of materials, including gold, metal alloy, ceramic, and composite resin. However, the turnaround times are closer to two to three weeks, which means more dental appointments and a higher risk of damage occurring while the temporary crown is worn.
Other things to note
Individuals that are considering CEREC crowns should know that the treatment process is very simple. While the appointment itself may require up to two hours, it is a lot easier than visiting the dentist two times over the span of a few weeks. Additionally, the process is much easier on the mouth. Instead of physically molded impressions, CEREC crowns rely on digital impressions, which are similar to photographs. Digital impressions reduce the awkwardness of molds, thus making the experience more enjoyable and comfortable.
Getting started with a CEREC® crown
CEREC crowns are a great way to restore a tooth that is in bad shape. However, it is necessary to first undergo a thorough evaluation by a general dentist. During this evaluation, patients can ask questions and go over their concerns. Contact us today to learn more about CEREC crowns or to get scheduled for a consultation appointment.
Request an appointment here: https://www.fadimetridentistry.com or call Fadi R Metri & Associates at (617) 415-9350 for an appointment in our West Roxbury office.
Check out what others are saying about our dental services on Yelp: CEREC Dentist in West Roxbury, MA.
---
Related Posts
December 2, 2022
CEREC® crowns are becoming more and more popular as they offer an array of benefits that traditional dental crowns do not. However, because they are relatively new to dentistry, many people still …